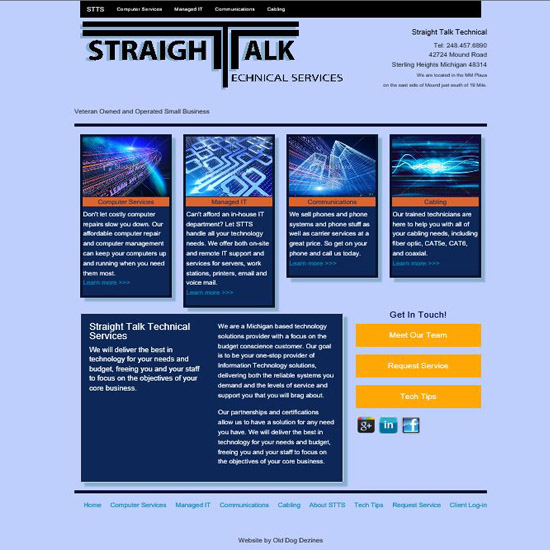 Straight Talk Technical Services
The cobbler's children have no shoes, and the web designer's husband has no website. Luckily for me, he is patient. Luckily for you, customers always come first, so you will get the website you want, when you want it!
---
For more information about a website of your own, contact Jeannine.